Llungen Lures – Ohio Musky Show Vendor!
Make sure to check out the Llungen Lures booth at the Ohio Musky Show – starting Friday, January 21, 2022!!! The link to the show page is HERE! All week this week here on the site we will be featuring different vendors/participants so keep checking back. For now, allow me to give a brief – virtual – introduction to Llungen Lures – they will be bringing baits to the show and available to answer questions.
The Company Behind Llungen Lures
Llungen Lures L.L.C is a family & veteran owned fishing tackle manufacturing and distribution company based out of Southern Illinois. The company is operated by four partners; Chris & Cari Piha, along with longtime friends Matt & Katie Gunkel. All four play an integral role in the day to operations and distribution of fishing tackle.
Chris and Matt met while attending Southern Illinois University Carbondale and spent three years dissecting one of Illinois' top musky producers, Lake Kinkaid. Both Chris and Matt became local legends winning back to back Illinois Musky Tournament trail victories on their home waters and taking home the IMTT State Championship in 2010. Matt would go on to win another IMTT State Championship on Lake Kinkaid in 2013.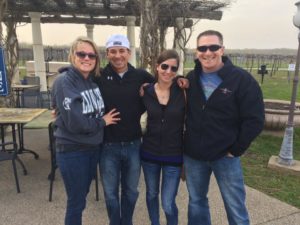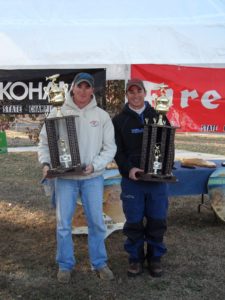 Llungen Lures Vision Statement
Llungen Lures focuses on manufacturing quality lures and providing exceptional customer satisfaction through family values, character, hard work, and dedication.
Llungen Lures Mission
Our mission is to distribute affordable American-made products and support the next generations of Musky fisherman through education and conservation.
Lures Available at the Show
Check out their site HERE!
28th Annual Challunge on the Chain – The Oldest & Largest Muskie Tournament of Illinois – All details and rules…
Team & Rules Meeting for the Monday Night Muskie League is set for next Monday, May 15, 2023 – Details…
The Fox River Valley Muskies Inc Chapter will host their Monthly meeting with Austin Wiggerman as their guest speaker this…
GET THE NEWSLETTER
Join the List and Never Miss a Thing.
GET THE MAGAZINE
Subscribe & Save
Give a Gift | Subscribe Services